U11 Hockey & Rugby at Wellingborough 3/11/21
U11A Rugby v LJS & Wellingborough (A)
The U11s played well during a chilly afternoon of rugby at Laxton Junior School. After still being on the bus for the first half LGJS eventually woke up and came back well winning the second half to narrowly lose to Laxton. During a much more feisty and confrontational affair against Wellingborough the boys fronted up incredibly well and deserved to win. Only strong tackles from Wellingborough kept the scoreline a draw.
MVP: Nico for good rucking and Noah for his consistent tackling
U11B Rugby v LJS & Wellingborough (A)
Brilliant triangular with two teams playing in the right spirit. Against Laxton our team was fairly comfortable, moving the ball well away from, contact. Austin looked powerful breaking lines of defence with Joel & fraser adding the speed! Wellingborough were tougher opponents with more evasive runners. However, we stood tall in the tackle and managed to offer more direct line running sucking in more defenders.
MVP: Bolu & Caille were fantastic additions from prep to the team, however Olly didn't shy away from any tackle!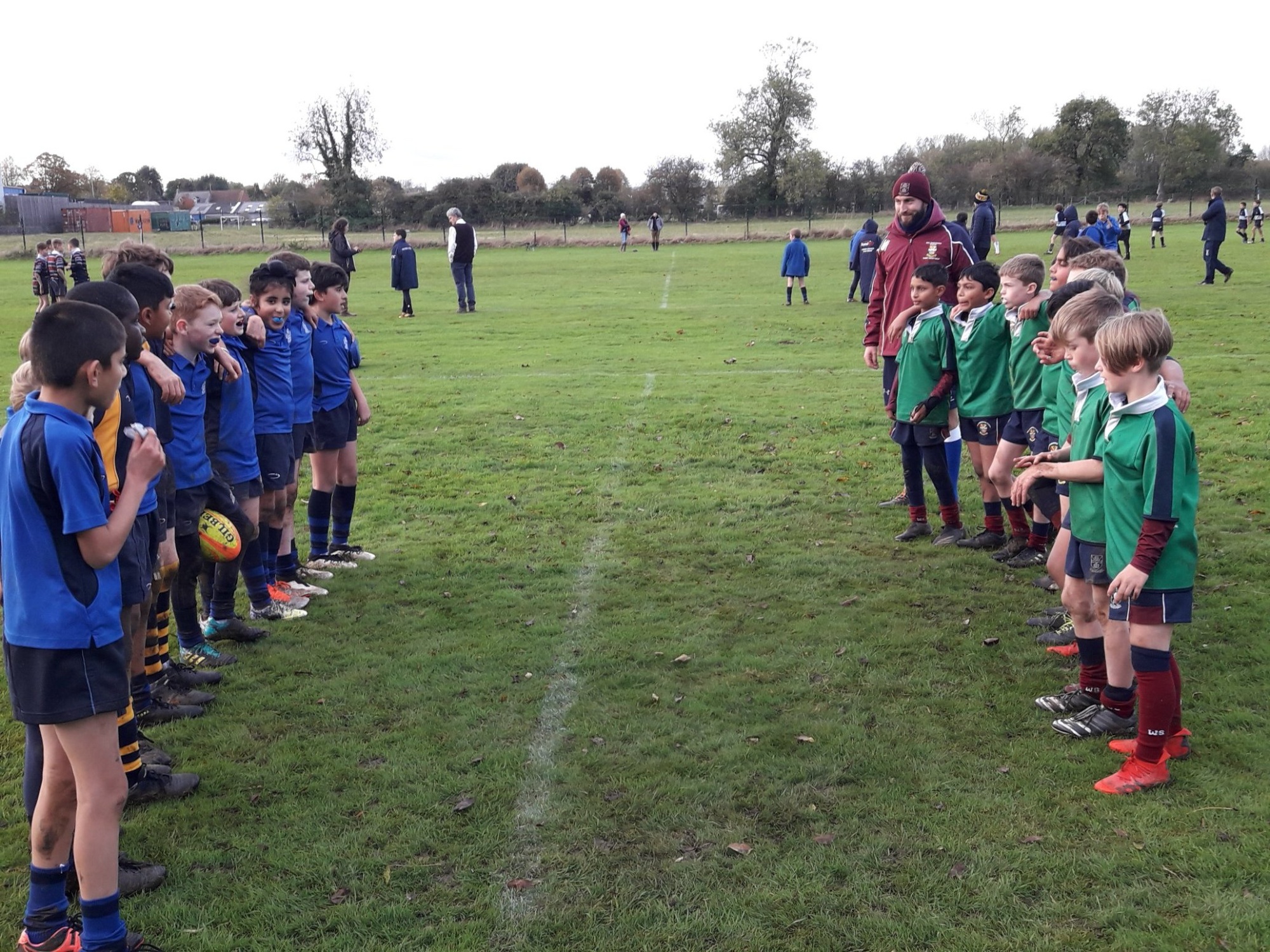 U11A Hockey v LJS Wellingborough (A)
The girls' defensive skills were tested against a strong side from Laxton School. At the midway point in the game the score was 0 - 0 however in the second half the Laxton attack really tested the LGJS defence and despite some excellent saves from Lexi in goal the Laxton attack eventually scored. A lapse in concentration meant an easy second goal for Laxton and despite playing strongly in the final minutes of the LGJS couldn't convert the pressure into a goal. Determined to bounce back the team played extremely well in their second match against Wellingborough. Excellent passing throughout the pitch helped the girls to win 3 - 0.
Players Player in both matches Lexi
U11B Hockey v LJS & Wellingborough (A)
Following the coach journey to Wellingborough, the girls began their first match against Laxton very well with an early goal from Robyn, Great defending from LGJS meant Laxton couldn't get a goal and the turnover from our midfields leading to a quick counter-attack put Laxton under pressure, and we scored two more goals from Ishani and Robyn. Feeling positive, the girls then played Wellingborough. Having found their feet in the first match, we played some amazing hockey. Awesome runs up the pitch by Athena Ashworth-Jones and Ishani meant Temi could evade Wellingborough's defenders with ease, scoring two more goals. The final score was 4-0 win to us, with players player in both matches going to Robyn for her 4 goals and excellent determination throughout the match!
Players Player in both matches Robyn