Chaplain
Philip Millward, the Lay Chaplain, is appointed by the LGST to work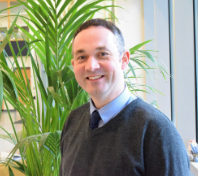 across the three schools within the Trust. Philip is resident in the Junior School for one day each week, and is also readily available to come to the school to provide support at other times, as and when required.
The role of the Chaplain is to provide an extra level of Pastoral care for the whole Junior School Community, to be there as an additional, independent listening ear for anyone who may need it, to lead Chapel Services (such as the Christingle), some assemblies and activities (including the 'CIA' - Christian Investigation Association), and to help in the classroom if needed.
Philip is a Christian, but is available for all members of the community, whether from a faith background or not.
'For more information on Chapel life, Mr Millward can be contacted on millwardp@leicestergrammar.org.uk