Well-being Library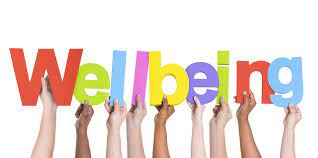 Welcome to the LGJS Well-being Library.
The well-being library is a selection of books for parents, children and staff aimed at supporting wellbeing and managing emotions.
These books are not on the shelves in the library and cannot be borrowed in the usual way. The books have all been read by either Mrs Strong or Mrs Jackson and have been divided into themes to help you find a book relevant to you. We have also given a guide about an appropriate age range. We think some of the books should be read by an adult first. If you are a child and ask to borrow one of these books, we will email your mum or dad to let them know which book you would like to borrow and that we think they should read it first.
If you would like to borrow a book, please email Mrs Jakson jacksons@leicestergrammar.org.uk giving the title of the book you would like to borrow. If you are a child Mrs Jackson will find you and hand the book over discretely. If you are a parent Mrs Jackson will leave the book with Mrs Ellis and Mrs Partridge in the office for you to collect. You may borrow the book for as long as you need it, but we hope that one week will be enough. Some of the books are activity books and we would ask that you do not write in the books, you could write in a notebook instead.
If you read any good books which you think could help other children manage their well-being, please let Mrs Strong know so they can be purchased and added to the well-being library.
And finally, remember that it is good to talk. If you are worried about something it is good to share your worry. Class teachers, Mrs Strong or Nurse Andrea are always ready to listen. Be brave and come and find one of us.
General

The Chimp Paradox by Prof Steve Peters

This book explores the mind and helps the reader to recognise how the mind works and to understand and manage emotions and thoughts

Adults

My Hidden Chimp by Prof. Steve Peters

This is an activity book (but please do not write in it!) based on The Chimp Paradox. It explores how we think and function and recognises that everyone is unique. It is illustrated with lots of child friendly pictures

4+ with an adult, 7+ independently

The Orchid and the Dandelion by W. Thomas Boyce

This book aims to provide an understanding of we can better understand more sensitive children and adults. The strap line is 'why some people struggle and how all can thrive'

Adults

Raising Boys by Steve Biddulph

This book discusses the warm, strong parenting and guidance that boys need.

Adults

Raising Girls by Steve Biddulph

This book brings together help from around the world to build self-belief in a world that often wants to tear girls down.

Adults

The Well-Balanced Child by Sally Goddard Blythe

This book outlines a whole-body approach to learning which integrates the brain, senses, movement, and play. It runs through child development from birth.

Adults

How to Talk so Kids Will Listen and Listen so Kids Will Talk by Adele Faber and Elaine Mazlish

This book contains step by step techniques to communicate effectively with your children.

Adults

Big Ideas for Curious Minds by various authors

This book is an introduction to philosophy and is quite deep in parts It teaches children to know and understand themselves, their reactions, and their emotions.

10+

Personal Hygiene

Rapunzel, Rapunzel Wash Your Hair by Steve Smallman

Learn the importance of clean hair in this hilarious story about dirty, tangled locks

4+

Don't Pick Your Nose Pinocchio by Steve Smallman

Learn the importance of good hygiene with this hilarious story all about bogies

3+

Give Us a Smile, Cinderella by Steve Smallman

Learn to look after your teeth in this hilarious story all about brushing your teeth.

3+

Stinky Jack and the Beanstalk by Steve Smallman

Learn the importance of being clean with this story all about stinky Jack

3+

Blow Your Nose Big Bad Wolf by Steve Smallman

Learn to stop germs from spreading in this story all about snotty sneezes

3+

A Germ's Journey by K Laird, S Younie and J. Williams

A fun book with heat sensitive paths for children to discover where germs are lurking. A delightful book to encourage handwashing.

3+

Good Manners

Be Nice by Kate Tym

Read about Brian and what happened when he was not nice to his family, and what happened when his family was not nice to him.

3+

Tell the Truth by Kate Tym

Read about the best birthday cake ever, and what happened when Tania did not tell her mummy the truth.

3+

Say Please by Kate Tym

Read about Ernie and his best friend Peter, and what happened when Ernie's cousin Archie came to stay.

3+

Time to Share by Kate Tym

Read about Sarah and Clara and what happened when they did not need to share

3+

The Girl Who Cried Wolf by Steve Smallman

Learn the importance of being honest in this mixed-up fairy-tale about telling the truth.

3+

Emotions

The Happy Workbook by Imogen Harrison

A feel-good activity book offering creative ways to focus on the good things in life and find some happiness in every day.

7+

Train Your Dragon to be Kind by Steve Herman

A story which most children will relate to, their emotions are linked to a dragon inside and the book explores how to train the dragon.

3+

The Colour Monster by Anna Llenas

A popular children's books which links emotions and feelings to colours. Lovely illustrations too!

3+

The Problem with Problems by Rachel Rooney

A funny story about problems. The book provides some practical advice about how children can regulate their emotions when they encounter a problem.

3+

I Just Don't Like the Sound of No! By Julia Cook

A book exploring the emotions experienced by children when they hear the word 'no,' helping them to accept the word 'no' in a non-threatening way.

6+

Happy, Sad, Feeling Glad by Yasmeen Ismail

An activity book which explores emotions and feelings through drawing

4+

Listening to My Body by Gabi Garcia

A book which connects (and explains physical sensations) and connects them to feelings, helping children to understand how to listen to their body. It includes strategies for children to use to regulate their emotions. You can dip into this book and choose a strategy or read the whole book.

4+

Help! My Feelings Are Too Big! By K. L. Aspden

This book looks at how complicated emotions are. It is designed to build emotional awareness and offers support for children who have attachment disorders, anxiety and are overcoming early trauma.

9+

Create Your Own Happy by Penny Alexander and Becky Goddard-Hill

This book is an activity book (but please do not write in it!) and is designed to help children understand what makes them happy and how they can colour the world around them.

8+ independently, but there are ideas in here to suit 4+

Snow White and the Very Angry Dwarf by Steve Smallman

Learn the importance of anger management in this hilarious story about a grumpy dwarf.

4+

Worries Are Like Clouds by Shona Innes and Irisz Agocs

Some days are wonderful and we wish we could bottle them. Other days we do not want to get out of bed. Worries are like clouds that float in and take the shine out. Moving worries away can make even the toughest challenges feel a little better

3+

Anger is Like Armour by Shona Innes and Irisz Agocs

Anger is a strong and powerful thing. It brings us lots of energy and can tell us that something is not right or that we have a problem. Anger is one of the ways our amazing bodies can protect and take care of us.

3+

Everybody Feels Scared by Jane Bingham

Read about Ben, Maya, and Jack and what they did when they felt scared

4+

Love is like a Tree by Shona Innes and Irisz Agocs

Love is a special and growing thing. It is a little bit like a tree that you can climb up into, nest comfortably in its big branches and safely watch the world go by. Like a tree, love can grow and grow.

3+

How Are you Feeling Today? by Molly Potter

This book is packed with fun, imaginative ways to help your child understand and cope with emotions. This delightful book gives you the tools you and your child need to deal with those feelings – without it all ending in tears!

7+

Exploring Emotions by Paul Christelis

It is Sports Day and the children are experiencing a range of emotions. Using some clever mindfulness exercises, they learn that just like the weather different emotions will come and go throughout the day

6+

A Kid's Guide to feelings – Feeling Afraid by Kirsty Holmes

This book explores what can happen when you feel afraid and gives some tips about how to deal with these feelings.

3+

A Kid's Guide to feelings – Feeling Embarrassed by Kirsty Holmes

This book explores what can happen when you feel embarrassed and gives some tips about how to deal with these feelings.

3+

A Kid's Guide to feelings – Feeling Excited by Kirsty Holmes

This book explores what can happen when you feel excited and gives some tips about how to deal with these feelings.

3+

A Kid's Guide to feelings – Feeling Happy by Kirsty Holmes

This book explores what can happen when you feel happy and gives examples of when happiness is good and when happiness is bad.

3+

A Kid's Guide to feelings – Feeling Jealous by Kirsty Holmes

This book explores what can happen when you feel jealous and gives some tips about how to deal with these feelings.

3+

A Kid's Guide to feelings – Feeling Lonely by Kirsty Holmes

This book explores what can happen when you feel lonely and gives some tips about how to deal with these feelings.

3+

A Kid's Guide to feelings – Feeling Mad by Kirsty Holmes

This book explores what can happen when you feel angry and gives some tips about how to deal with these feelings.

3+

A Kid's Guide to feelings – Feeling Sad by Kirsty Holmes

This book explores what can happen when you feel sad and gives some tips about how to deal with these feelings.

3+

Help! My Feelings are Too Big by K.L. Aspden

This book is designed to build emotional awareness for children who have attachment disorders, anxiety and are overcoming early trauma

9+

Kindness is my Superpower by Alice Ortego

Kindness is something anyone can learn, and this book helps children to consider ways to share kindness and the rewards you reap when you show kindness

3+

Too Many Pants by Ruth Drury

A book about a little girl called Lilidee who struggles to control her emotions. Her mum uses pants to how she can control her emotions. I would recommend that an adult reads this book first, it may not appeal to everyone!

7+

Worry and Anxiety

The Worry Workbook by Imogen Harrison

An activity book which explains what worries are and offering creative ways to calm and distract yourself when worry strikes

7+

The Huge Bag of Worries by Virginia Ironside

Wherever Jenny goes her worries follow her – in a big blue bag. This funny and reassuring story will appeal to all children who have occasional worries

7+

The Very Hungry Worry Monsters by Lara Erde and Rosie Greening

This colourful picture book introduces the worry monsters who eat worries and make them disappear.

5+

Always in my Heart by Roisin Hahessy

Even when we are apart, you are always in my heart! A first look at separation anxiety

3+

Breath by Breath: A Mindfulness Guide to Feeling Calm by Paul Christelis

Sam helps his friends, Lucy, and Selina, to notice their breathing and use calming breaths to help deal with feelings of pain, worry and nervousness

6+

Help! I've Got an Alarm Bell Going Off in My Head by K.L. Aspden

This book normalises feelings associated with panic, anxiety, and stress. It helps children to recognise the warning signs and gives simple ways to beat the troubling feelings.

9+

Don't Worry, Be Happy. A Child's Guide to Overcoming Anxiety. By Poppy O'Neill

This book is an activity book (but please do not write in it!). It is a practical guide based on cognitive-behavioural therapy methods. It will guide you through activities interspersed with useful tips, inspirational statements, and practical information for parents

7+

Outsmarting Worry. An Older Kid's Guide to Managing Anxiety by Dawn Huebner

This is an American book, but is relevant to our children too. This book explores how worry has a way of growing into a very big problem. This book teaches skills to make it easier to face, and overcome, worries and fears.

9+

Help! My Feelings are Too Big by K.L. Aspden

This book is designed to build emotional awareness for children who have attachment disorders, anxiety and are overcoming early trauma

9+

Alan and Anna Anxiety play for Leicester City Hockey Club by Tracey Lawrence and Kerry Hearsey

This locally written book follows Anna and Alan as they learn to play hockey and discover ways to support their anxiety

7+

The Worrysaurus by Rachel Bright and Chris Chatterton

A picture book which likens feelings of worry to a butterfly inside your tummy.

3+

Ruby's Worry by Tom Percival

A simple book which encourages children to share their worries, no matter how big or small.

3+

Diversity, Inclusion, Being an Individual

There's a Boy Just Like Me by Alison Brown

This emotive story shows that despite different lives, languages, and cultures we are all human. It reminds readers that in finding common ground we can hope to find friendship

8+

We're All Wonders by R.J.Palacio

Auggie knows he is not an ordinary kid. He does plenty of ordinary things. He feels ordinary. He just does not look ordinary

10+

Making Friends (Emily Learns About Tolerance) by Deborah Chancellor and Elif Balta Parks

Emily is rally lonely so Mum suggests she makes friends with her neighbour, Amira. Amira seems so different, can Emily and Amira become friends despite this

5+

Wonder by R.J. Palacio

This is a story about boy who is not 'ordinary'. The strap line is 'You can't blend in when you were born to stand out'.

10+

The Boy at the Back of the Class by Onjali Q Rauf

A story about a refugee who escapes war and joins a new class. This book celebrates diversity and inclusion

10+

You Are Like You by Shona Innes and Irisz Agocs

Your body has many parts that you can move, see, and feel and even more parts deep inside where you cannot see. All these parts work together to make the amazing unique person that is you.

4+

Stand Up, Stand Out by Kay Woodward

This book introduces you to 25 people who were not content just to be observers. They refused to remain in the background. Read about Nelson Mandella, Maya Angelou, Steven Hawking, Sophie Scholl amongst others

10+

You Are Awesome by Matthew Syed

This book is designed to challenge the beliefs which hold children back. It helps them to understand that whatever they want to be good at, the right mindset can help them achieve their dreams.

10+

Super Duper You by

Sophy Henn

A picture book celebrating individuality

3+

We're All Wonders by R.J. Palacio

A picture book exploring the uniqueness of each individual (by the same author as the book Wonder, which is for upper KS2 children)

4+

Hi, It's Me! I have ADHD by Kate Mabry

This book is based on the author's personal history of ADHD. It contains some tips for children and families following a diagnosis

4+

Can I Tell You About ADHD? by Susan Yarney

This book is a recommended read for all children diagnosed with ADHD, but is also useful in helping children understand each other

7+

Perfectly Norman by Tom Percival

A picture book about daring to be different and having the courage to dance to your own tunes.

6+

School Time

The playground is Like the Jungle by Shoria Innes and Irisz Agocs

Playgrounds are a bit like a jungle. When lots of different creatures come together in one place, things can get really wild and adventurous. The playground can teach us how to get along with others and learn how to be ourselves.

3+

Friendship is Like a Seesaw by Shona Innes and Irisz Agocs

Friendship is a little like a seesaw. When a seesaw is even on both sides it is balanced. But sometimes you might feel up in the air when your friends feel low. Other times you might feel low when your friend is up. How is it possible to get a balanced friendship?

4+

Who Did That? (Sasha Learns About Taking Responsibility) by Deborah Chancellor and Elif Balta Parks

Sasha breaks a window, but blames it on her brother to keep herself out of trouble.

5+

Wonder by R.J. Palacio

This is a story about boy who is not 'ordinary'. The strap line is 'You can't blend in when you were born to stand out'.

10+

Kind by Alison Green

A book illustrated by Axle Scheffler (so the children will recognise some of the illustrations) which looks at the impact of kindness on those around us

3+

What if Everybody Said That? By Ellen Javernick

This book explores the power of words and demonstrates the impact words can have on those around us

5+

Bereavement

Life is Like the Wind by Shona Innes and Irisz Agocs

Life is a little bit like the wind. When the wind leaves, kites stop soaring, fur stops flying and the tress stop their fluttering. But where does the wind go? And where does a life go when it leaves the body?

3+

Let's talk About When Someone Dies by Molly Potter

A book for starting conversations with children about bereavement. This book could be read by an adult and then used to talk to a child from 5+ or it could be shared directly with an older child. The adult should read it first though

5+

Is Daddy Coming Back in a Minute? By Elke and Alex Barber

This is the true story of the day Alex's daddy died and how his mother helped him to understand what happened. You should read the whole story first before sharing this book with your child, it is emotional.

This looks like a picture book, but there is a lot of content to process

The Memory Tree by Britta Teckentrup

A picture book which celebrates life and the memories that live on after a loved one dies.

4+

Badger's Parting Gifts by Susan Varley

A picture book about Badger's friends as they come to terms with his death.

5+

Mindfulness and Mental Health

Your Mind is Like a Garden by Shona Innes and Irisz Agocs

Your mind is a bit like an amazing garden. A garden has lots of tracks and paths that can lead in different directions. It has wide open spaces where we can create and play. A garden has places to grow things and do work. It has clever parts that help us to learn and grow.

3+

Get Outdoors: A Mindfulness Guide to Noticing Nature by Paul Christelis

This book encourages children to use simple, mindful exercises to appreciate the fascinating world around them.

6+

Mental Wellbeing and Mindfulness by Ryan Wheatcroft and Katie Woolley

Bullying, worry and anxiety can all affect your mental health. Learn how to help tackle these problems by looking after your mental health.

6+

Looking After Your Mental Health by Alice James and Louie Stowell

This young person's guide to good mental health explains why we have emotions, and what can influence them, from friendships and social media to bullying, divorce and bereavements. A book for parents to read first.

10+

Mind Your Head by Juno Dawson

This book discusses a range of mental health issues and how to manage them. It is aimed at secondary pupils, but it may be a useful resource for parents in Year 5 or 6 to share with their child. A book for adults to read first

10+

Staying Safe

The Internet is Like a Puddle by Shona Innes and Irisz Agocs

The amazing can be an amazing tool and a fun place to be. But the internet can be a bit like a great big puddle. Some puddles look shallow on top, but they are actually really deep underneath. We need to make sure we play safely in the internet puddle

4+

Who's Bad and Who's Good, Little Red Riding Hood? By Steve Smallman

Learn the importance of stranger danger in this mixed-up fairy-tale about keeping safe

4+

Keeping Safe by Ryan Wheatcroft and Katie Woolley

Learning how to keep safe at home, outdoors, near roads and online will help you to explore your world safely. From body privacy to bullying, discover how to keep yourself healthy and safe.

5+

The Red Flag (Josh Learns About Rules) by Deborah Chancellor and Elif Balta Parks

Josh and Jamal are at the beach. Josh wants to play pirates, but Jamal refuses to get in Josh's boat because the red flag is flying. Josh ignores the rules and sets off alone.

5+

Routines

Get Some Rest Sleeping Beauty by Steve Smallman

Learn the importance of sleep in this hilarious story about a stroppy, sleepy princess

3+

Sleep Easy by Paul Christelis

A mindfulness guide to a good night's sleep

6+

Eating Well by Ryan Wheatcroft and Katie Woolley

There are lots of different foods that are healthy and tasty. Find out about food groups, what happens to food in your body and how eating regular meals will help you to learn well and give you energy.

6+

Resting and Sleeping by Ryan Wheatcroft and Katie Woolley

Find out about the five stages of sleep, how screen time might affect your sleep and what to do if you cannot get to sleep.

6+

Stars Before Bedtime by Claire Grace and Dr Jessamy Hibberd

This book contains exercises to help prepare children for a good night's sleep, but the mindfulness techniques will also help with other areas of life. For younger children it is probably not a book to 'read' to them, but rather one to select activities from

3+

The Rabbit, The Dark and The Biscuit Tin by Nicola O'Byrne

Rabbit does not want to go to bed and thinks he can catch night time. this book may be useful to begin a conversation when children are afraid of the dark

3+

Bullying

You're Not Ugly, Duckling by Steve Smallman

Learn how to recognise and cope with bullying behaviour in this heartfelt story about a little duckling

4+

Teasing Isn't Funny by Melissa Higgins

Jesse and Sam are the popular animals at school. They like to make fun of Nat the cat's fluffy fur at the bus stop. Watch as Nat struggles with Jesse and Sam's bullying and learns safe ways to make it stop.

6+

Pushing Isn't Funny by Melissa Higgins

Stevie is a raccoon who loves maths and the superhero Mighty Raccoon. But Stevie is getting pushed by Jean. Watch as Stevie struggles with jean's behaviour and learns safe ways to make it stop.

6+

Insults Aren't Funny by Amanda F. Doering

Charlie the rabbit loves being goalie on the football team. When Charlie makes a mistake on the pitch, Francis the squirrel starts calling Charlie hurtful names

7+

Sometimes Jokes Aren't Funny by Amanda F. Doering

Jamie, Bob, and Harper have been going to scout camp since they were puppies. When a new dog joins their cabin, Taylor's mean jokes make Jamie feel left out and picked on.

6+

Family

A family is Like Cake by Shona Innes and Irisz Agocs

Families come in all shapes and sizes. They are the people who help us feel that we belong. Families give us help, support and love . . . even when we are apart from them.

4+

Living With Mum and Living with Dad by Melanie Walsh

A warm and reassuring way to explain a tricky situation, with bold vivid illustrations

3+

Champion Gran (Karen Learns About Respect) by Deborah Chancellor and Elif Balta Parks

Kara is fed up. She does not want to visit Gran at her care home. Gran's care worker helps Kara to see things differently

5+

Who's In My Family? By Robie H Harris

This book explores diverse types of families alongside Nellie and Gus as they take a family trip to the zoo.

4+

And Then.... By Alborozo

A book about the arrival of a new brother and the challenges and rewards older siblings may encounter.

3+

Growing Up

Raising Boys by Steve Biddulph

This is a parenting guide exploring the challenges specific to raising boys

Adults

What's Happening to Me? (Boys) by Susan Meredith

Growing up is a lot easier if you have some idea what to expect. This book describes what will happen to your body in a straightforward, easy to understand way. A book for parents to read first.

9+

What's Happening To Me? (Girls) by Susan Meredith

Growing up is a lot easier if you have some idea what to expect. This book describes what will happen to your body in a straightforward, easy to understand way. A book for parents to read first.

9+

Let's Talk About the Birds and the Bees by Molly Potter

This book uses clear, child-friendly language to answer complex questions and cover all manner of tricky subjects, form puberty to consent, with delicate accuracy and honesty. A book for parents to read first.

10+

Growing Up for Girls by Felicity Brooks

This book aims to support children as they encounter the ups and downs of pre adolescence and adolescence. A book for parents to read first

10+

Growing Up for Boys by Felicity Brooks

This book aims to support children as they encounter the ups and downs of pre adolescence and adolescence. A book for parents to read first

10+

Self Esteem

Too Timid to Talk by Bonny Press

Can hedgehog be brave and invite her friends to help her celebrate her special day before it is too late, or is she just too timid to talk?

3+

Too Clumsy to Climb by Bonny Press

Will Little Monkey learn from his friends and be able to join his family in the treetops, or is he simply too clumsy to climb?

3+

Too Shy to Sing by Bonny Press

Can canary show everyone what makes him special, or is he simply too shy to sing?

3+

Too Tall to Twirl by Bonny Press

Can giraffe discover her hidden talent, or is she simply too tall to twirl?

3+

You're a Star by Poppy O'Neill

This book is an activity book (but please do not write in it!). This book uses cognitive behavioural techniques to help your child grow their self esteem

7+

Diary of a Brilliant Kid. Top Secret Guide to Awesomeness by Andy Cope, Gavin Oattes and Will Hussey

This book is an activity book (but please do not write in it!). This book is illustrated to appeal to children and encourages them to think big, sparkle brightly and be the absolute best they can be.

10+

The Wider World

The Class Vote (Roshan Learns About Democracy) by Deborah Chancellor and Elif Balta Parks

Roshan is excited because his class has a new pet – a cute little hamster. But what should they call the hamster? Miss Lovett decides that a class vote is the best way to decide the ballot and will the loser accept the decision of the class?

5+

The Town Makeover (Noah Learns About Pride) by Deborah Chancellor and Elif Balta Parks

Noah is excited because his favourite magician is coming to town. Noah and his friends get to work tidying and decorating

5+

101 Things for Kids to do Outside

A book containing 101 ideas about activities to raise well-being

3+

What if Everybody Did That? By Ellen Javernick

A book about rules. This book shows how choices have consequences, either for individuals or for the planet.

5+